No Questions Asked.
  
There's more than one way to order an alcohol-free beverage, and "mocktail" may not be the word for everyone. But we've got a fun solution for these tasty AF (alcohol-free) drinks.
Gone are the days of dodging the "why aren't you drinking?" question. To help Manitobans feel more comfortable and confident in ordering non-alcoholic drinks, we introduced a cheeky new series of signature mocktails that tell it like it is (so you don't have to).
Introducing: 
The 'I Work Tomorrow' 
The 'No Baby News' 
The 'I've Already Had One'
There are so many reasons to choose a tasty non-alc option, and you shouldn't need an excuse to enjoy. Let's order mocktails. No questions asked.
Join us on November 18 at St. Vital Centre and get your free can of the "No Baby News", the "I've Already Had One" or the "I Work Tomorrow" -- and the delicious mocktail recipes that go along with these three great drinks. We will be handing out these beverages in front of Tip Top Tailors from 1pm to 6pm while supplies last! Look for the pink, green, and blue structure. You can't miss us! 
Map: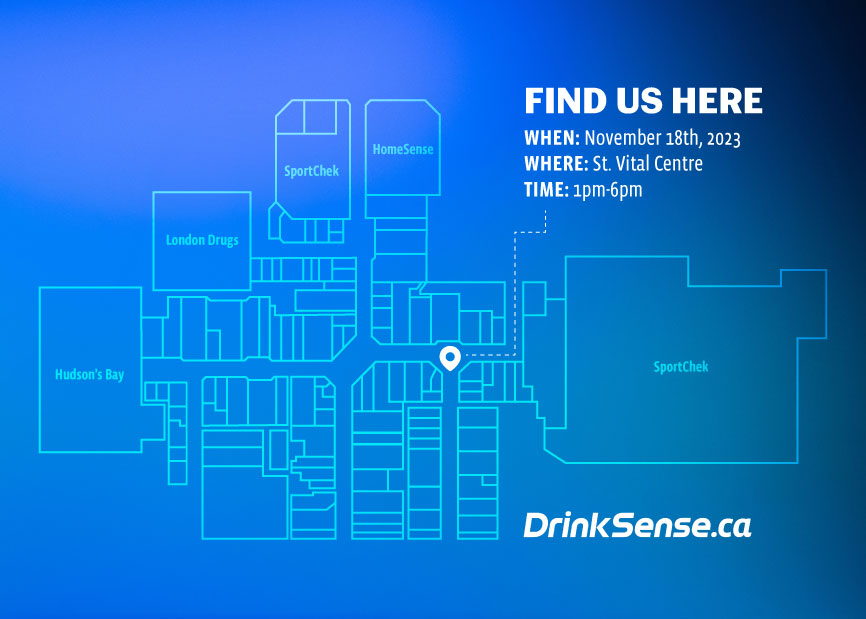 Learn more about the campaign and how to make each of these recipes at home in the PDF below.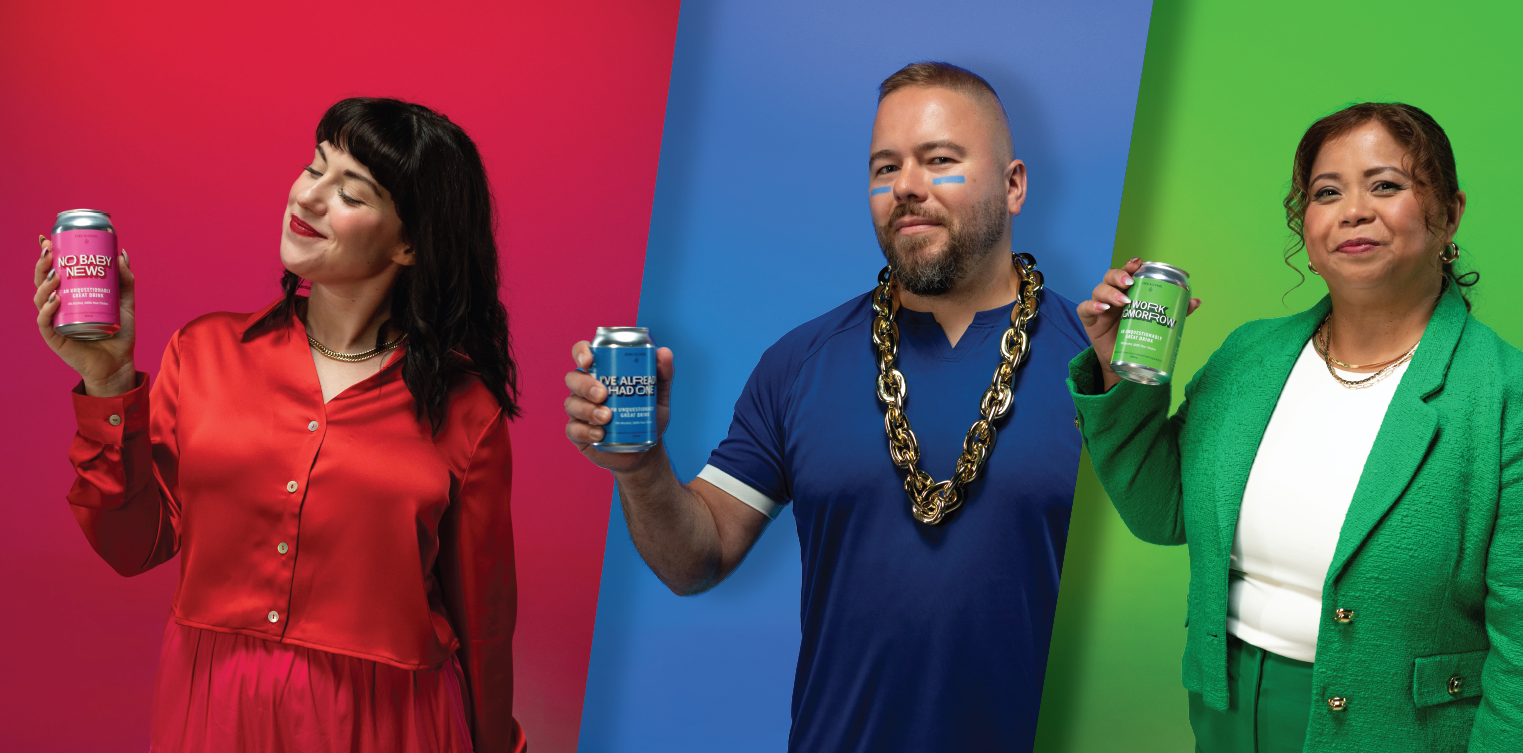 Click to open the "Let's Order Mocktails" pdf
---
The No Baby News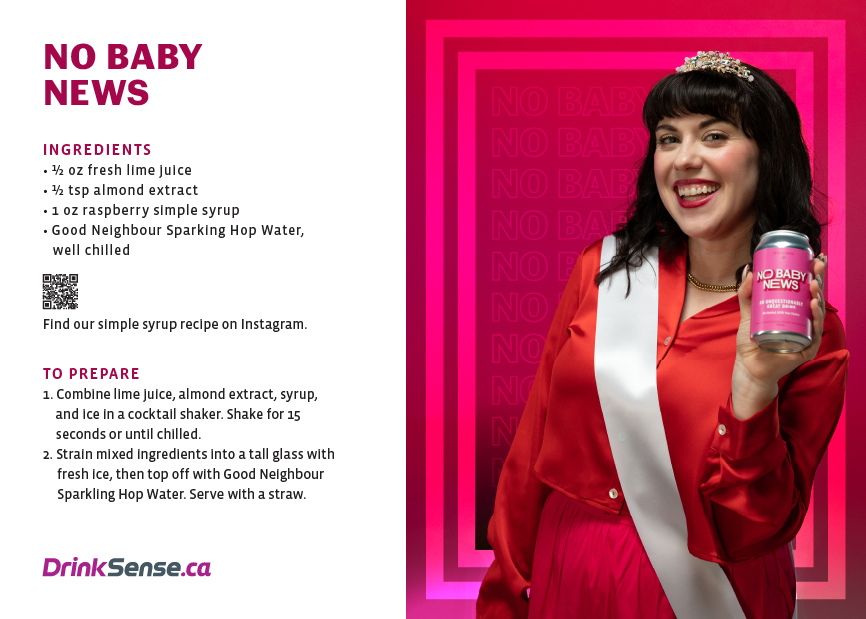 I Work Tomorrow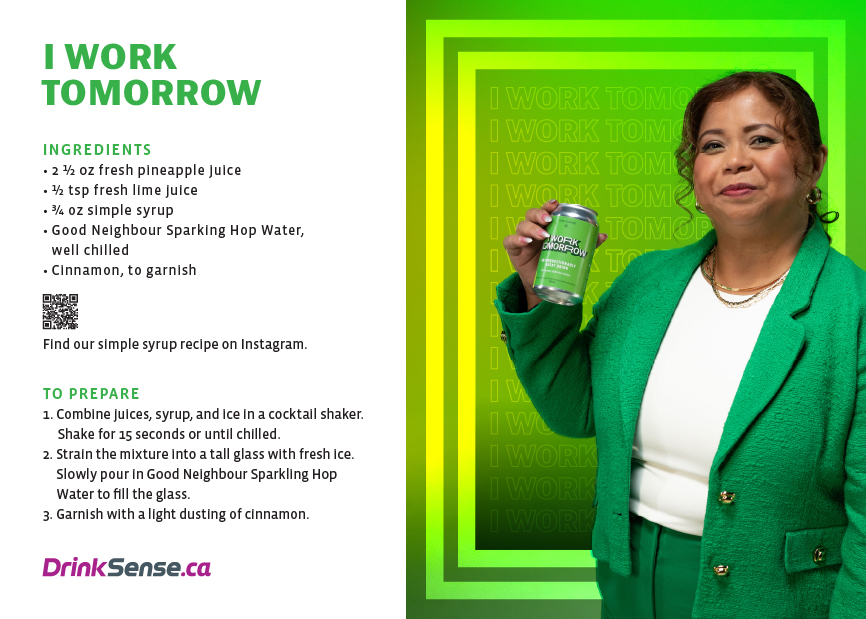 I've Already Had One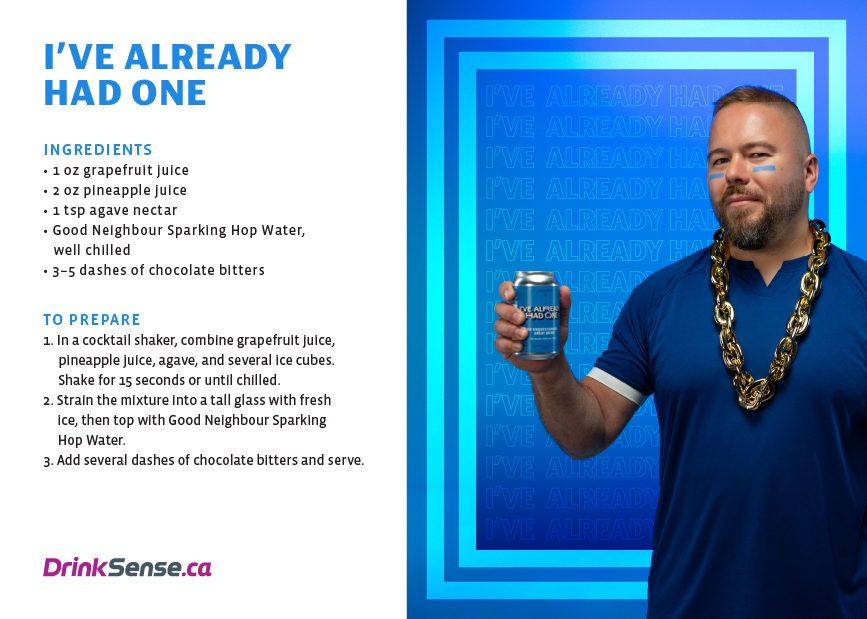 You can find more mocktail recipes in the Featured Mocktails page or on social media @drinksenseMB.