Image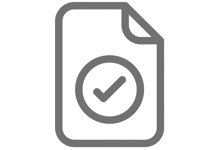 We enrich the lives of Manitobans by making the greatest possible contribution to the economic and social well-being of our province.
In addition to the products and services we offer, our profits stay in Manitoba and is used to support provincial programs and initiatives that touch everyone who lives here. Our strong commitment to corporate responsibility drives everything we do – from how we run our business to how we serve our customers and communities.
Read our Corporate Responsibility Performance Measures to view our continued progress toward our economic, environmental and social priorities.
Our approach
We are a Crown corporation, with a high level of accountability and oversight.
Everything we do is rooted in our five core values that call on us to be Caring, Collaborative, Customer Focused, Creative and Committed. We care about each other, our communities and the environment by being genuine, responsible and accountable.
We put Manitobans' money back to work in the community. The better we do as a company, the more we can give back to the province to support healthcare, education and other essential community services. We also create local jobs, partner with local businesses, and support community programs – all of which help to build a stronger Manitoba.
We want Manitoba to have strong, vibrant communities. That's why we directly support a wide range of community events and create opportunities for our employees to help out in the organizations and neighbourhoods they care about.
We distribute and sell liquor, provide gaming and entertainment experiences in Manitoba, and source and distribute non-medical cannabis to private retailers in the province. Doing so requires an organization-wide commitment to helping customers make healthy, sensible choices about our products and services – and ensuring treatment and support are available for those who need it.
Our business partners range from suppliers to retailers, industry associations to restaurants and bars, and local craft liquor manufacturers. Together, we work to increase the vitality of Manitoba's tourism, entertainment and hospitality industries.
We believe that environmental stewardship is not only the right thing to do – it also makes good business sense. We work hard to reduce our waste, water and energy environmental impacts every way we can.
Our employees bring to life our purpose of making the greatest possible contribution to the economic and social well-being of our province. We create a work environment where they can continuously learn, develop, thrive and give back to the community in myriad ways.
By the Numbers: