Diversity and inclusion
We strive to build a culture of trust and respect, and believe that diversity strengthens our ability to innovate, grow and provide excellent customer service. Our Joint Diversity Network is made up of employees from across the organization who are passionate about bringing diversity and inclusion to life.
 
Training and development
We believe in providing meaningful training and development opportunities to support the continued growth of our employees in their current and future roles. This is accomplished through a variety of programs, including:
Apprenticeship and skilled trade training programs, offered in partnership with educational institutions such as Red River College, the University of Winnipeg, and the University of Manitoba;
Educational assistance, which provides tuition reimbursement to qualified employees completing courses and programs at accredited educational institutions, and
Training courses and programs that are offered in-house, externally, and online to support individual, team and leadership skill development.
 
Caring about communities
Being connected to volunteer opportunities in their communities is just one of the things our employees like about working for us. Through the Employee Driven Volunteer program, employees can volunteer with a registered charity or community sport group of their choice and earn funds for their charity or for KidSport Manitoba.

Learn more about employee volunteering.
Health and safety
Keeping our employees safe and healthy is a collective effort that's important to everyone. Our eight joint workplace health and safety committees conduct inspections and investigations, help us identify programming needs and monitor our progress.
 
 Skills training
 Continuing education tuition reimbursement
 Computer/training rooms
 Employee Assistance Program
 Civic recreation centre discounts for City of Winnipeg facilities
 Flexible Health Plans
 Pension Plan
 Registered Retirement Savings Plan
 Group Life Insurance
 Home Insurance
 Rehabilitation Facilitators
 Transit pass discount
 Extensive recycling
 Composting
 Energy/water smart
 Inclusive work environment
 Concert discounts
 Employee contests
 Site-level social committees
 Employee charity of choice
 Exclusive volunteer opportunities
 Diversity Week celebrations
Adherence to provincial safety standards
Policies and procedures to protect employees
Safety and health committees
First Aid/AED on-site
Open communication
Safety equipment provided
Ergonomic assessments and provisions
Safety Week celebrations
Permanent full/part time
Term full/part time
Seasonal retail
Image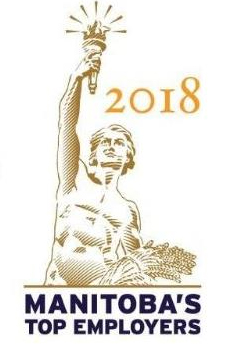 Image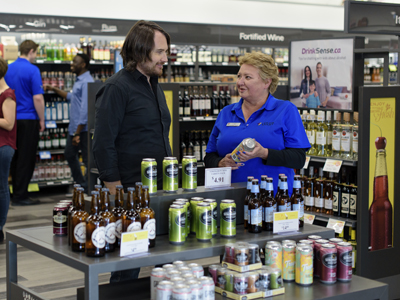 Seasonal Hires
We recruit for casual Seasonal Courtesy Clerks on an annual basis. Starting in the last week of September and running until the first week of October, Liquor Mart managers accept resumes in store. You are encouraged to apply at more than one Liquor Mart. Set a reminder in your calendar so that you don't miss the hiring period!
Throughout mid-October Liquor Mart managers conduct interviews with candidates and check references. Individuals applying to a bilingual store will be required to take a French Language Assessment.
All casual Seasonal Courtesy Clerks' employment will end after December 31 of the same year. Seasonal Courtesy Clerks may be rehired to work in our stores throughout the year.
Where we work
Our products and services are available throughout Manitoba, so our people can be found throughout the province.

Located at A - 1555 Buffalo Place in Winnipeg, our head office is home to many departments using a hybrid workplace model that allows for effective and convenient remote working. It's another great reason to work for us!
Located in various towns and cities throughout Manitoba, these retail outlets employ cashiers and product experts.
From our office in Morris, Video Lotto staff provide maintenance and business services to our Video Lottery Terminal (VLT) network throughout the province. Some positions require travel.
Located in Winnipeg, Club Regent Casino and McPhillips Station Casino employ people in many areas including table games, slots, food and beverage, customer service, housekeeping, security, promotions, and much more.
This warehouse/office location is a distribution centre for lottery products and other business assets. In addition to warehouse personnel, several other departments are located in this Weston neighbourhood site.
Located in Winnipeg, our distribution centre employs people involved in the logistics behind importing and distributing liquor throughout the province.
These are independently owned and operated. Our employees do provide service to these businesses through our offices in Winnipeg and with in-person visits.