Innovation and collaboration drive efforts to reduce our environmental impact. Recognizing that environmental stewardship is a collective responsibility, Liquor & Lotteries actively integrates environmental and sustainable requirements into our business decisions and strategies. 
Image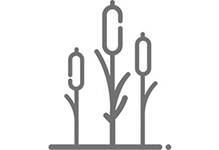 Reducing Greenhouse Gas Emissions
Carbon Reduction Strategy
Liquor & Lotteries has developed a long-term strategy to reduce Scope 1, Scope 2 and Scope 3 greenhouse gas (GHG) emissions related to our operations. The strategy aims to reduce emissions 40% by the year 2032. This will be achieved by focusing on four key themes:
Digitization of workflows and paper reduction

Transitioning to low/zero emission fleet vehicles

Enhancing building energy efficiency and exploring renewable alternatives to natural gas heating

Using technology to minimize employee business travel
40% reduction by 2032
We aim to reduce GHG emissions 40% by year 2032
Reducing Energy and Fuel Use
Improving Building Energy Efficiency
For the 63 buildings in our portfolio, we closely monitor energy consumption and continually work to improve energy efficiency through renovations, preventive maintenance, equipment upgrades and optimization such as adding sensors and controls.
21% achieved
A 21% reduction in building-related energy use intensity from 2012 to 2020.
Fleet Vehicle Monitoring and Electrification Plan
We manage over 70 fleet vehicles, including 3 hybrid and two full electric and use a fleet telematics system to monitor a variety of vehicle metrics. This system is used to improve vehicle fuel efficiency and driving practices.
45% reduction in idle time
Our fleet drivers have reduced vehicle idle time by 45% since 2015 to help reduce fleet fuel consumption.
Enhancing Waste Management Practices
Liquor & Lotteries has established numerous waste minimization programs at all our buildings. We have diversion programs for items such as construction waste, organics, wine corks, cardboard, electronics, batteries, writing instruments, and more.
Bring Your Own Bag (BYOB) initiative began at the Liquor Marts in February 2022.  The program encourages customers to use reusable bags while shopping.
The program is aimed to help reduce more than eight million single-use bags used each year from entering the recycling and waste streams.
500+ tonnes of cardboard
Our Liquor Distribution Centre acts as the recycling hub for our Winnipeg Liquor Marts and sends over 500 tonnes of cardboard per year to a local recycling facility. This initiative saves over 8,500 mature trees per year!
Responsible Product Stewards
We are a "product steward" under Manitoba's Packaging and Printed Paper Stewardship Regulation. This means that every year we provide funds to cover 80% of the cost to support the management of empty liquor and beverage containers, as well as discarded lottery, marketing and packaging materials generated through the residential waste and recycling system.
$2.3 million
Remitted to Multi-Material Stewardship Manitoba to cover our residential waste management obligation for 2023.
Commitment to Fair Trade
Since 2018, Manitoba Liquor & Lotteries has been designated as a Fair Trade Workplace. This means that we are committed to sourcing Fairtrade Certified coffee, tea, and sugar at our casinos and corporate locations; as well as offering Fairtrade certified wine products at our Liquor Marts. The concept of fair trade is all about ensuring better prices, decent working conditions and fair terms of trade for producers in the global south and developing countries.
20+ Fairtrade Certified wine products
We offer over 20 selections of Fairtrade Certified wine at our Manitoba Liquor Marts.
Sustainable Procurement Practices
We integrate sustainable procurement (purchasing) practices in all aspects of our business. In procurement documents, we specify the recommended sustainable requirements set out by Sustainable Procurement in Manitoba – which means we purchase goods and services with attributes that reduce environmental and social impacts. This includes purchasing sustainably certified paper products, sourcing local food for our restaurants, integrating green building initiatives into construction contracts, selecting green certified computer equipment, and more.
Focusing on Water Stewardship
We are making strides in reducing our water-related impacts in part through our commitment to integrating sustainable building features into all renovation projects. This includes installing low-flow water fixtures in kitchens and washrooms and using Ecologo and Green Seal Certified cleaning products to minimize harm to lakes and rivers.

For more information on the metrics associated with our sustainable business practices, please reference the annual Corporate Responsibility Performance Measures Report.