Image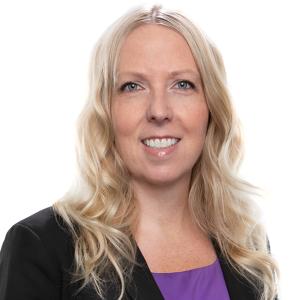 Tracey Bremner
Vice President, Human Resources
Tracey leads the Human Resources division, which includes Corporate Security and Surveillance, Recruitment, Diversity, Organizational Development and Change Management, Total Rewards, Labour Relations, Safety, Health & Wellness, Payroll, Connect Centre, and Human Resources Management System.
Tracey began her career at Manitoba Lotteries in 1997 in casino operations before moving into Human Resources in 1999. She held various management positions before becoming Director, Human Resources & Organizational Change Management Services in 2011, and most recently Director, Employee Relations, Safety, and Wellness. Tracey has led and participated in nearly 20 rounds of negotiations with the various unions representing Liquor & Lotteries employees. She has been a long-time member of the Senior Management Committee and was its chair in 2020-2021, and took on a leading role in our pandemic response.
Tracey earned her Bachelor of Arts (Psychology) degree and Management Certificate in Human Resources from the University of Winnipeg, as well as a Certificate in Labour Relations from Queen's University. She holds a CPHR (Chartered Professional in Human Resources) designation and has been a member of that organization since 1999 where she was formerly Director of Member Services, and currently serves as a mentor to HR professionals looking to advance their careers.