Image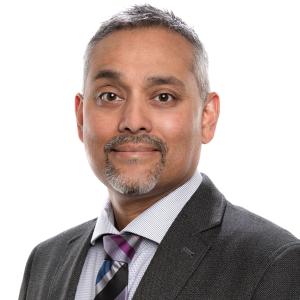 Munna Zaman
Vice President, Information Technology Services
Munna joined Manitoba Liquor & Lotteries in January 2021 as Vice President, Information Technology Services. He is responsible for all aspects of the organization's technology while providing vision and leadership for technology-enabled business transformation.
Munna has more than 25 years of experience in business and technology leadership, most recently with the Government of Manitoba as their Chief Information Officer (CIO), Assistant Deputy Minister of Business Transformation and Technology, and Associate Deputy Minister of Central Services.
Munna earned his Bachelor of Science in Applied Computer Science from the University of Winnipeg, and his Master of Business Administration (MBA) from the University of Manitoba. He also holds Chartered Professional Accountant (CPA, CMA) and Project Management Professional (PMP) designations.
Munna volunteers with a variety of organizations and has served as a Trustee with the United Way Winnipeg and as Chair of their Information Technology Committee.