Image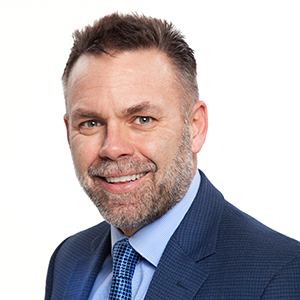 Gerry Sul
Acting President & CEO
Gerry is responsible for the corporation's annual business performance, daily operations, and the achievement of strategic goals. All members of the Executive Management Committee report to him.
Gerry began his career with Manitoba Liquor & Lotteries in 2007 as Chief Information Officer (MLCC). In the years since, Gerry has held several key executive positions including Vice President, Corporate Services, and Vice President, Facilities, Central Services, Security & Surveillance. Prior to his current appointment to Acting President & CEO, Gerry was the Executive Vice President of Gaming & Entertainment. He previously served as Acting President & CEO in 2019.
Before joining the Manitoba Liquor & Lotteries team, Gerry worked for more than 20 years in the agricultural industry, directing the information technology function, and providing project management services for strategic initiatives, mergers, and acquisitions.
Gerry holds a Bachelor of Science degree (Computer Science) from the University of Manitoba and has completed the Queen's School of Business Executive Program, and the University of Nevada, Reno Executive Development Program. He is a member of the Western Canada Lottery Corporation (WCLC) Board of Directors, and a member of the International Lottery Corporation (ILC) Board of Directors.