Image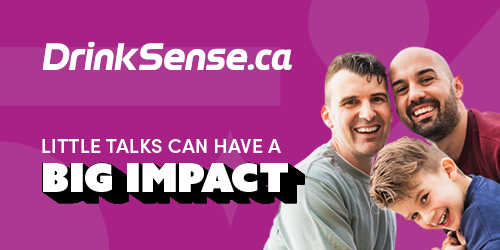 Little talks can have a BIG impact.
Kids say their parents and family members are a big influence when they make important life decisions. At some point, one of those decisions will be about drinking. Chatting with your kids about alcohol as they're growing up can help them make safer and informed decisions about it in the future. Whatever their age, it's always a good time to start the conversation.
Watch the Videos

As the videos below show, kids absorb a lot from the world around them and can sometimes surprise us with the things they repeat. When your kids surprise you, this can be a great opportunity for a little talk. It could have a BIG Impact on them.
Click an image to view each video:
Get the Guide
 
Download our Guide for chatting with kids about alcohol for information about the risks of underage drinking and age-appropriate facts you can include in chats with your kids. You can also choose short guides for starting conversations by age or topic.
If you prefer, you can order free copies of the Guide for yourself, and your friends and family, by visiting our Contact Us page. On that page, select:
Social Responsibility then choose
Learn about Alcohol then choose

Chatting with your kids about alcohol
Start the conversation:
By age: